Much of what we're facing right now with COVID-19 is unprecedented. Hold-your-breath market volatility. Broadway shuttered. The NBA season canceled. Olympics canceled. Wimbledon postponed until 2021.
Marketing during a far-reaching, fast-moving global pandemic may seem like an impossible feat. With lifestyles and focus of attention drastically altered, now is the time your brand needs to make sure it's not only staying relevant but also addressing the crisis head-on by furthering the conversation and providing genuine support to your customers and your community.
Doing so through social channels is the perfect avenue. We have all received the perfunctory COVID-19 policy communications from the companies and brands we interact within our daily lives. In many cases, the email blasts have been surface-level communication of basic policies. However, many brands are rising above the bare minimum to express a desire to be more purposeful and show how they can help.
Companies, through their brands, are showing how they can play a meaningful role in the navigation of this difficult moment. We sat down with Ashley Cooksley from The Social Element, an expert in crisis communications to learn more.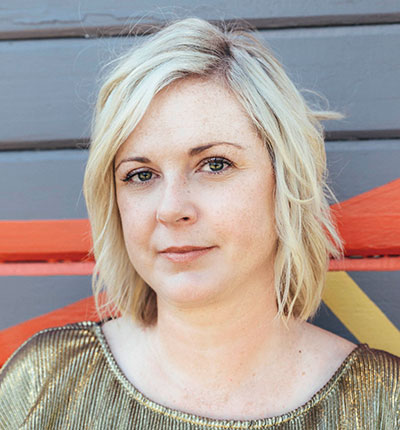 Q: We understand The Social Element is an expert in crisis communications from a social media perspective.  How do you define a "crisis" and what is the best time for a brand to reach out to you for help in the crisis comms area?
Strictly speaking, a crisis is when a brand is unable to operate normally and it may have a negative impact on share price, sales, and reputation. A crisis could materially damage the company. It is very different from a serious issue, such as lots of angry complaints or an ill-advised tweet.
Working with Marketing, Social, Communications, and PR teams, companies are able to identify potential scenarios and map their crisis escalation plan next to it. For brand reputational issues, a crisis could fall under the following categories; legal, strategic, society or culture, operational, behavioral, financial, political or IT/Technology.
So when a crisis occurs, the severity level is determined, and the crisis communications action plan is put into place.
It is hard to predict when a crisis will hit, which is why it's imperative for a company to have its crisis plan in place. When the worst happens, what are the decisions that the company has to take to prevent serious ramifications for brand reputation?
We are geared up to support our clients going through a crisis but ideally, a brand would work with us on crisis preparation before a crisis hits so that you're better prepared to weather the storm. We do this by preparing a social crisis playbook that details the threat classification process, social crisis communication guidelines, escalation process and holding responses. Our team is likely to be the first to spot a potential crisis breaking on social media if we have the right listening tools and procedures in place, so we do a lot of work with our clients to prepare them including running crisis simulations so they can stress test their approach and their team's resilience.
Q: When a crisis occurs, what is the first thing The Social Element does?  And what does the overall approach look like, from a strategic and timing POV?
The first thing any company needs to do is assess the situation. What has happened, why did it happen, how many people does it affect, what is the impact on the customer, what are you going to do about it, and what will you do to ensure it doesn't happen again? Once you have all the facts or as much as you can glean at this stage, then you need to determine the severity level and use your communications plan and social crisis playbook to guide you on what to do next.
The very first thing we do is have a crisis kick-off meeting with the brand crisis team to implement the action plan. Gathering data and facts is crucial to successful crisis management. We take a quick snapshot of what is happening on social media and quickly produce a crisis insights report, ideally within hours. With this, we can provide feedback on the level of relevant chatter, if we can contain it (if not, why not?), the number of people discussing the issue. Now is the time to think whether to go public with a broadcast message or respond to individuals on a 1:1 basis. You don't want to alert other people that may not know about the crisis if you feel it can be contained.
In a crisis, brands have to find the balance between responding quickly, yet making sure that all facts are accurate. While there may be the pressure to post something on social media as you see the volume of comments increase, use your holding responses to try to contain until you can verify the facts. It is important to get your first public statement right so don't feel under pressure to post something that is incorrect or could inflame the situation. Holding statements such as 'we are looking into the issue' takes the heat off and stops consumers from forming their own narrative. During a crisis, people want to know the facts and want to be reassured.
As the crisis unfolds, we respond to customer issues on social media, as well as post public-facing information for everyone to see that you are taking the issue seriously and that you have put in steps to prevent it from happening again. Regular social communication is a must here. This is when your social crisis playbook is worth all that time and resources. During a crisis, there will be so much noise that you have to prioritize and triage the comments to know which ones to respond to. Don't be tempted to start responding to people on a channel that you have never communicated with before. Your social channel policy will tell you which channels to prioritize. Focus on your genuine customers first, as they have the biggest need and they are also the ones that will help to tell your story.
A crisis can last days, weeks, or even months (as we are experiencing now with the global pandemic). Therefore the crisis team should be meeting regularly to assess the situation to know the severity level, and what action should be taken. Remember that a crisis can move up and down the severity levels so social listening is vital to know what is happening on social media.
Q: Concerning the pandemic, what's the worst thing a brand could post right now, in the eyes of consumers?  B2B audiences? What's the best thing a brand can do?  Do any specific examples come to mind?
The worst thing a brand can do is do nothing and ignore customer comments on social media. Burying your head in the sand and hoping it will go away is not the right strategy. All customers want to know what brands are doing in this crisis, and how they are ensuring the safety of their customers and their employees. All social communications and content must show the genuine human side of the brand. It must come across as empathetic and kind.
What brands do in this pandemic will determine the long-term future of a brand. If you come across as uncaring to your employees, not being seen to do the right thing, then people will vote with their feet or fingers and not buy from you when this is over. Customer loyalty is already wavering since people are unable to get their brand of choice. During the pandemic, people will choose whatever is available to them, and they could end up being their long-term brand choice, so it's important to stay front-of-mind for consumers.
For me personally, any brand that has been seen to help with safeguarding their employees, and also taking the initiative by adapting their operation as best as they can have a good chance of weathering this storm. For example, I love that Diageo has donated money to safeguard bartenders. So many breweries are now making sanitizer. I also love how a number of businesses in my area are adapting and offering home delivery services, such as our favorite local restaurants or local farms. I'm getting a fruit and vegetable box being delivered each week, which previously wasn't available. Busch's initiative to support any rescue dog adoption by donating 3 months' beer supply to the new owners was a noteworthy one for sure https://www.fox29.com/news/busch-offering-3-month-beer-supply-incentive-to-adopt-dog-from-rescue-during-covid-19-crisis
My favorite local boutique is offering $25, $50, and $100 mystery boxes with amazing locally-sourced products (shout out to Edge of Urge in Wilmington, NC!!).
Q: How do you foresee online communication evolving post-pandemic? 
Brands are constantly being criticized for using jargon, corporate-speak, and lacking human connection. That is why we stress how important tone of voice is to get the right empathetic response when needed. As humans, we tend to believe more in individuals than in brands, and that's why when engaging with customers on social media, you need to write in a language that resonates with the customer. Companies can create amazing relationships with their audience when they connect in a genuinely human way on social and they will succeed when their customers can identify and connect with them.
Good social engagement deepens the relationship between the brand and consumer to help maintain brand reputation when experiencing a backlash or crisis. You cannot create a relationship using functional, automated, and robotic communication. An outstanding relationship lies in the brands' ability to make their consumers feel like they are listening and care about customers' values, concerns, and issues. 
Q: Do you think the practices brands adopt during this time will continue once we all return to traditional working?
This pandemic has definitely caught everyone by surprise, and we certainly didn't expect the ferocity or huge impact it would have on our daily lives. If this means that everyone is going to pay more attention to their social crisis plans, ensuring they are kept updated and having regular crisis training then I'm all for that. I'd like to think that brands will be more agile with their social crisis communications and quicker to respond with the right empathetic tone. That remains to be seen if it happens. Sadly, I think there will be future situations like this and brands have the opportunity to ensure they have the resources, processes and procedures in place to be as robust as they can be to be crisis ready.